Mother Nature Doesn't Stand A Chance When SERVPRO is Involved!
2/5/2019 (Permalink)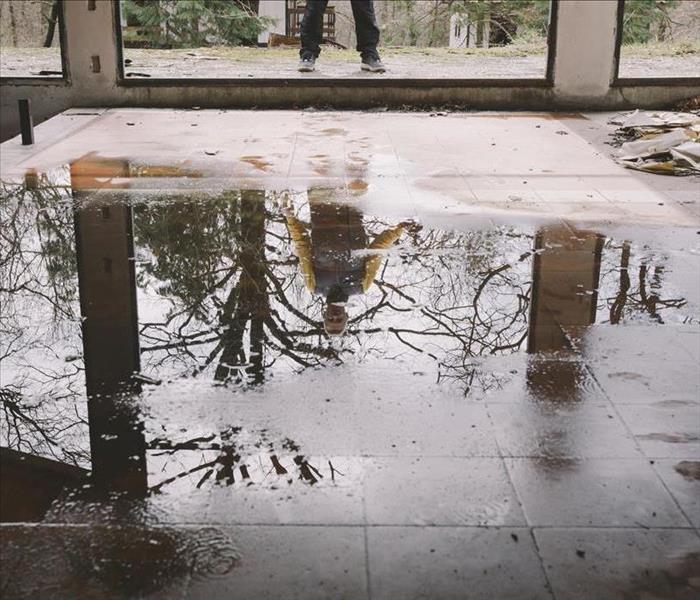 At SERVPRO of Santa Ana South, we are here to clean up and restore water damage "Like it never even happened."
What to Expect After Water Damage to Your Home in Santa Ana
Mother Nature has increasingly shown that it can be quite unpredictable. California, in particular, has faced fires, droughts, torrential downpours and many other natural disasters that have left homeowners on high alert in order to protect their property. However, the results sometimes are inevitable. Water damage can afflict the most cautious homeowners, leaving them in dire need for a reputable professional team to help restore their home after disaster strikes.
Speed is very important when facing water damage to your home in Santa Ana. Once you and your family are safe, it is imperative that you reach to a professional team as soon as possible. At SERVPRO, we are prepared to take your call and spring into action 24/7 because we recognize that emergencies happen at any time. Why should you act quickly? When water enters your home, the longer it lingers, the more it damages not only your belongings but the very foundation of your home. This is why commencing the extraction process is an urgent matter.
Our technicians go through a rigorous IIRC certified training program where they learn about water restoration and its different components and then complement their training with ongoing education sessions. This allows our SERVPRO team to be up-to-date with the latest techniques and equipment for efficient water removal. Upon arriving at your home, our Green Fleet will first assess the damage, address the most concerning needs, and then begin the process of returning your home to how it should be.
At SERVPRO, we apply the principles of psychrometry to control humidity, airflow, and temperature. These three factors are essential in removing moisture from the air and materials in order to avoid any spread of mold or aggravated buckling of flooring. By using infrared technology, we can detect any water collected behind walls or in the ceiling and apply proper drying techniques to eliminate those deposits as well. The goal is not to fully eliminate moisture, but to return them to the optimal level determined by each surface or material.
SERVPRO of Santa Ana South is here to be your support when you need it most. By calling us at (714) 558-7772, you will have access to our specialized training and years of experience, and we invite you to make us your partners in restoring your home. Our goal is to make it look "Like it never even happened."
For more on Santa Ana, click here.