Our Specialists Can Restore Your Fire Damaged Shop In Santa Ana To Pre-Damage Condition
3/11/2019 (Permalink)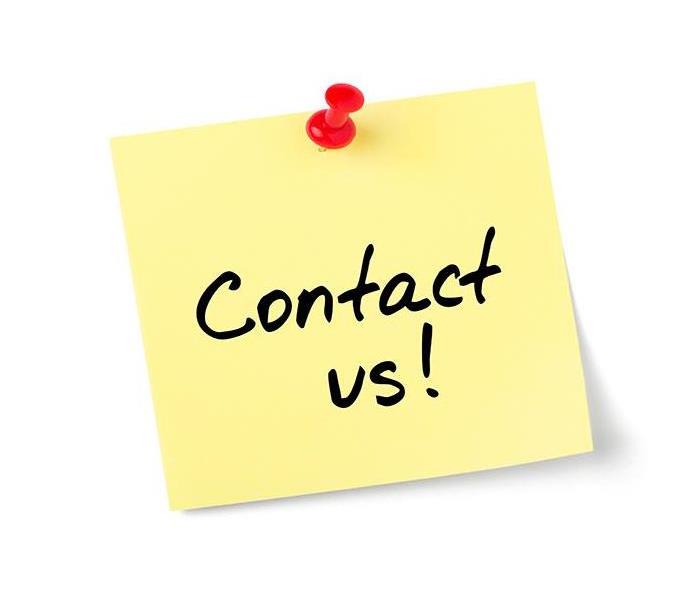 Reach out to us right away after the fire is out by dialing (714) 558-7772 so we can help you to avoid additional damage.
Commercial Fire Damage Restoration For Your Santa Ana Repair Shop
There are many precautions against fire that you need to take in your Santa Ana automobile repair shop. There are plenty of chemicals and equipment that could spark a fire if used or stored improperly, and if you have any attached buildings, there are other precautions you can take to protect them in case a fire breaks out.

Fire damage in your Santa Ana business must be taken care of right away. Even if the fire was small, you must deal with not only the damage to your shop and machinery but possibly customers' vehicles as well. SERVPRO, as a professional restoration company, can help you any time you need in a situation like this. Our experts can also help you talk with your insurance company to ensure that you get all the coverages you need.

The first precaution you need to take in your shop is storing hazardous and flammable liquids in the proper containers that are approved by either the State Fire Marshall or the US Department of Transportation. All lids should be sealed and tight-fitting, and all containers, flammable cabinets, and tanks should be labeled with what materials they contain and the hazard they present. Ensure that there is no excessive spoilage or leaks in waste or chemical storage areas as well.

Part of our fire damage restoration services includes cleaning your structure, which focuses on getting rid of any smoke residues and deodorizing odors given off by these residues. We consult with your insurance adjuster to determine which structural components can be cleaned and which ones cannot. Replacement or repair is needed for any materials that do not respond well to cleaning.

If your building has attached structures, you should have two-hour firewalls between the garage area and the rest of the structure. Fire doors need to be equipped with automatic closures and all openings in ceilings and walls sealed. A 40BC extinguisher needs to be available, as well as 10BC extinguishers every fifty feet. Your employees all need to be trained on how to use the fire extinguishers and signs posted over each one. Emergency exits and aisles should be clear, with exit signs posted over the doors.

SERVPRO of Santa Ana South is always available to help you restore fire damage in your business in Santa Ana or the surrounding areas. Reach out to us right away after the fire is out by dialing (714) 558-7772 so we can help you to avoid additional damage.
Click here for more about Santa Ana.