Professionals Give Tips to Dry Flood Damaged Homes in Santa Ana
7/23/2019 (Permalink)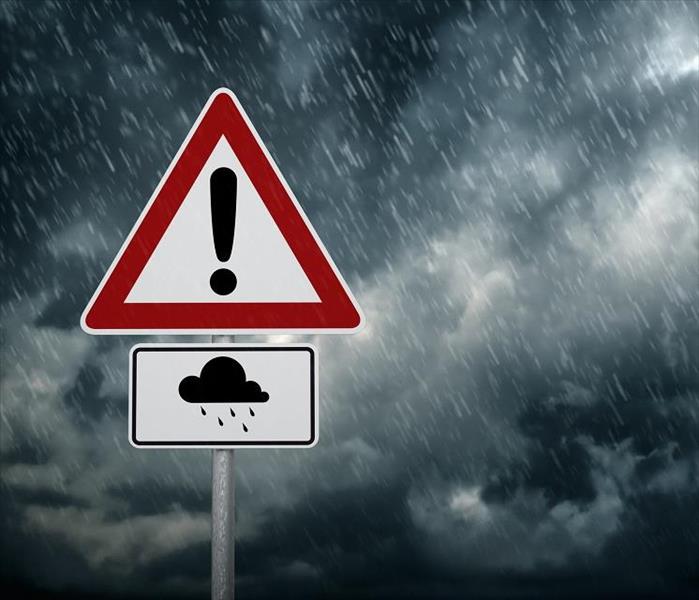 Did the recent storms cause it to rain inside your home? Call SERVPRO of Santa Ana South to quickly dry your home!
A Small Opening for a Big Problem
Wind and storms have made their way through California often in the last couple of years. We have all seen the devastation left in their wake and have fearfully watched entire homes being carried away by the elements. However, flood damage does not always imply the total loss of your home. Very often, a shattered window or broken roof becomes the opening for floodwater to enter your home, bringing debris and pollution with it.
If flood damage reaches your Santa Ana home, you must be ready to act quickly. SERVPRO operates around the clock so we can respond to your emergency as soon as it happens; all you need to do is call our expert team. Our water restoration technicians (WRT) are certified by the Institute of Inspection, Cleaning and Restoration Certification (IICRC) to apply the latest remediation techniques available to the industry. Our academic preparation, coupled with our field experience, lets us identify top priorities and act accordingly.
Before we arrive at your home, you may want to isolate the water-filled area as much as possible. Plastic sheeting or other impermeable material can help create a divide, so damage does not extend to other parts of your home. Upon arrival, our SERVPRO crew inspects the damage and disposes of any non-salvageable materials; typically carpeting, upholstery, or other materials that soak up water. Moving these items out of your home helps curtail the proliferation of bacteria brought in by the flooding.
To extract water from your home and restore humidity levels, our SERVPRO team can use one or several industry-grade tools. These may include-
- Air circulators
- Dehumidifiers
- Wand extractors
- Wet/dry vacuums
- Hygrometers
By applying industry best practices, we can eliminate water remains and proceed to disinfect your home while mitigating the risk of future damage.
No flood is too big or too small for SERVPRO of Santa Ana South. Just give us a call at (714) 558-7772 and let us leave your home, "Like it never even happened."
About Santa Ana.