Tips for Maintaining Pipes in Your Rental Home
9/5/2020 (Permalink)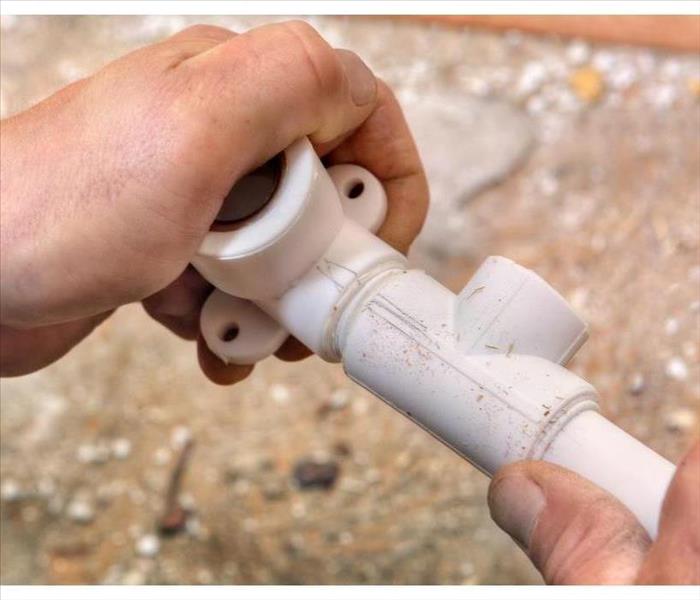 Part of owning an older rental property can be dealing with delicate plumbing, such as polybutylene pipes
Part of owning an older rental property can be dealing with delicate plumbing, such as polybutylene pipes. If you don't take care of the piping, you may have to deal with some nasty side effects. Fortunately, you can avoid any clogging or other problems through preventative measures.
Use a Plumbing Lease Clause

A plumbing clause will cover the bathroom, kitchen, and laundry drains, garbage disposals, and toilets. It will limit your liability as a landlord to pipe issues caused by tree roots, mechanical failures, and other no-fault problems. Having a plumbing clause is an especially good idea if your pipes have older materials such as polybutylene. Here are some of the things you should mention to your tenets in the clause:
Avoid putting grease, stringy vegetables, starches, and hard objects in the garbage disposal

Clean the lint filters on the washer and dryer regularly

Remove hair from the shower and sink drains regularly

Only flush toilet paper down the toilet


Leave Some Tools
Providing a plunger will encourage tenets to take care of minor issues on their own. There are two types of plungers you should leave with your tenet. The first is the dome-shaped sink plunger, which can be used in the bathroom or kitchen. You should also leave a bell-shaped plunger for the toilets. Aside from obvious hygiene concerns, it is important to have these different plungers to make it easier for your tenets to unclog their drains on their own. This can decrease the risk of water damage from a clogged or burst pipe.
Specifying your tenets' responsibilities in a lease clause and providing appropriate tools is a great way to ensure that your tenet performs regular maintenance and can take care of small issues. This will protect your older polybutylene pipes and simplify your job as a landlord in Santa Ana, CA. Remember, if this maintenance is not performed by you or your tenets, you could face serious plumbing issues and need to hire water remediation professionals.