Minimize Lint to Avoid a Dryer Fire
10/14/2020 (Permalink)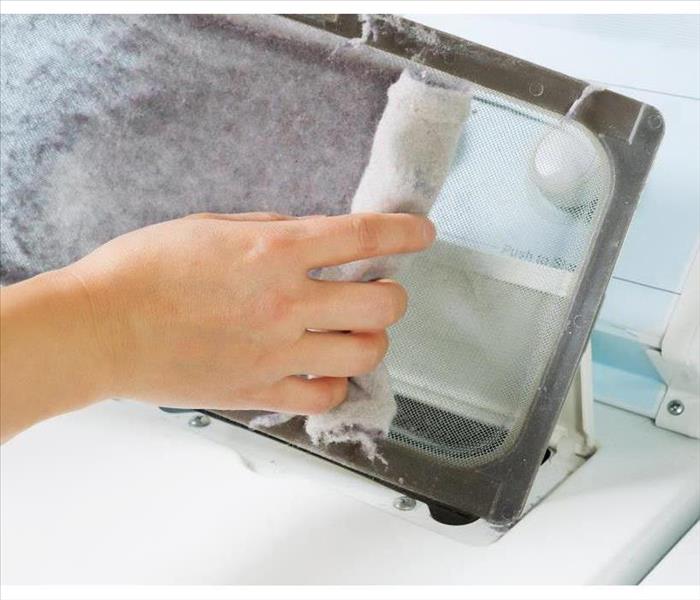 The first step in avoiding a dryer fire is to remove lint from the screen before operating the dryer
Make Minimizing Lint a Priority
While there is nothing quite like freshly washed and dried clothes, not properly maintaining the equipment can lead to a lint fire in your Santa Ana, CA. If your dryer is located in the basement, a longer vent pipe is needed. Since it probably needs to twist and turn to work with your home, it increases the opportunity for lint to build up. Instead of dealing with a fire and needing a fire damage and restoration specialist to return your home to normal, make minimizing lint a priority.
Indoor Maintenance
The first step in avoiding a dryer fire is to remove lint from the screen before operating the dryer. Since these are easy to remove, it is recommended to give it a thorough cleaning once a month. Use a vacuum to remove lint and rinse with water until clean. While that can be an easy habit to form, remembering the vents need cleaned can be easily forgotten. They should be inspected and cleaned once a year. Below are some tips to make the process smooth and safe:
Ensure the dryer is unplugged.
Pull the dryer away from the wall to remove the exhaust hose.
Carefully loosen the o-ring clamps.
Dump out any lint and use a brush or vacuum to clean the interior.
Clean inside the area where the hose attaches.
This may require additional tools with a spinning brush to maximize lint removal.
Reassemble parts and do a test run to ensure no air is leaking out.

Outdoor Maintenance
Avoiding a lint fire also means remembering to clean the exterior dryer vent. Along with lint, other dirt and debris can accumulate, especially if the cover is broken, missing or not secured properly. Along with cleaning the outer vent, wash the cover to ensure proper ventilation.
Fire safety should also be a top priority. Small, preventive actions like cleaning and inspecting dryer vents can reduce the chances of a lint fire.