Feeling Uncertain About the Sanitary State of Your Santa Ana Home After Flood Damage?
3/23/2021 (Permalink)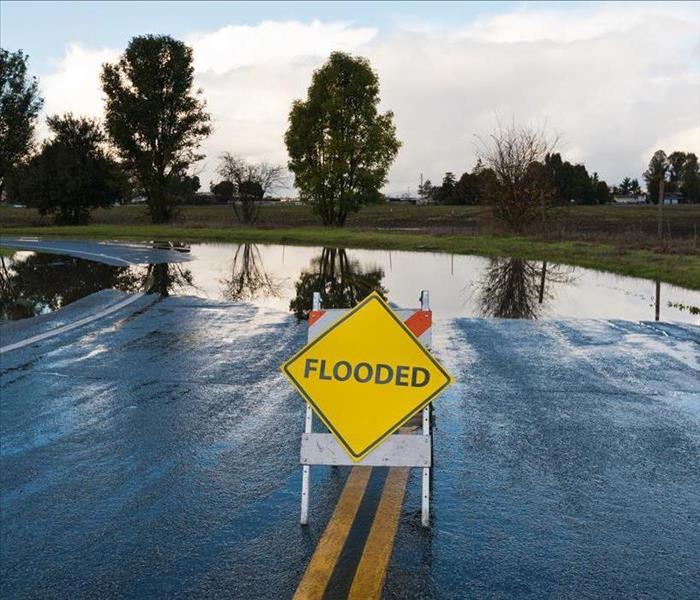 When your Santa Ana home needs stormwater removal, call the experts at SERVPRO--don't stay flooded out!
SERVPRO Offers In-Depth Intervention to Restore Santa Ana Properties to Their Pre-loss Condition
Flooding may not be as common as it was in the early days before the Santa Ana River was tamed. However, flooding still occurs periodically, leaving many residents uncertain, especially about their homes' sanitary state. If done correctly, cleaning should restore the preloss sanitary conditions in your home.
After a flood damage incident in Santa Ana properties, most residents are concerned about the contamination of porous materials. However, even non-porous surfaces might pose decontamination challenges. SERVPRO is a biohazard cleaning company that follows specific guidelines to ensure thorough cleaning of affected properties, including:
Ensuring sufficient dwell time for disinfectants and antimicrobial products
Ensuring cleaning products spread thoroughly
Rinsing all cleaned areas fully
The actions may seem trivial, but they have a significant impact on the outcome. For instance, if the disinfectant or other cleansing agent does not get at least 10 minutes of contact with the contaminants, its effectiveness is minimal.
Applying the product using a method of thorough dispersion, such as spraying with an electric or pump sprayer, ensures physical contact for the chemical agent and all contaminated assemblies, fixtures, and contents.
For an in-depth water cleanup of your property after flood damage, involve SERVPRO of Santa Ana South | SERVPRO of Santa Ana North. You can reach us at (714) 558-7772.