Storm Damage in Santa Ana
6/17/2021 (Permalink)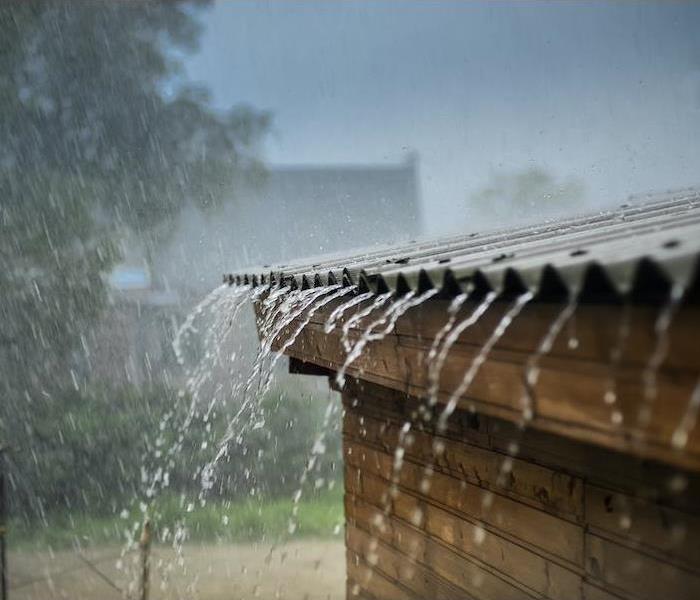 Homeowners have to deal with many things which may include storm damage. SERVPRO is available 24/7 to assist with remediation services.
Storm Damage Preparation for Santa Ana Residents
Californians often consider certain local weather patterns unique to our state – the hot, humid summers, the wide temperature fluctuations in the spring and fall, and all types of strange weather, including fires, wind storms, and rainstorms. Even if you watch the weather report on television every morning, California weather can surprise you, and before you know it, you're dealing with storm damage to clean up.
Storm Damage Preparedness Tips
First, put our number on your phone: (714) 558-7772. If you're in a situation where a storm has damaged your Santa Ana home, you'll likely get your loved ones out, and you may be sitting in your car or at the neighbor's house wondering what to do next. When you have SERVPRO's number handy, we can be ready for you!
Next, consider your insurance. Do you have the right kind? Consumers usually shop for the best price, but we need to find the best value around here because nearly every Californian has to deal with damage to their home or vehicle at some point. Ask your agent what your coverage is like if you suffer storm damage. What about flooding? Should you consider adding flood insurance?
The next project to tackle is to take an inventory of your personal property. There are tools available for your phone or tablet that can simplify the process of documenting your belongings.
Leaking Roof from Storms
Take a look around your home, and make sure that everything is secure. Make a visual inspection of your roof and look for any potential problems. Ensure any carports or porches are secured to the home and their posts are fastened to the ground.
Finally, as you watch the weather, when you know there is a storm approaching, make sure your yard is clear. Secure outdoor furniture, and make certain gardening tools are put away. Anything left out can become a missile in high winds, and a few minutes of care can remove these dangers.
If you do suffer storm damage, then we're here to help. Call SERVPRO of Santa Ana South at (714) 558-7772. We'll work with you and your insurance company to help make it "Like it never even happened."