Does SERVPRO Offer Storm Damage Cleanup in Santa Ana?
7/17/2021 (Permalink)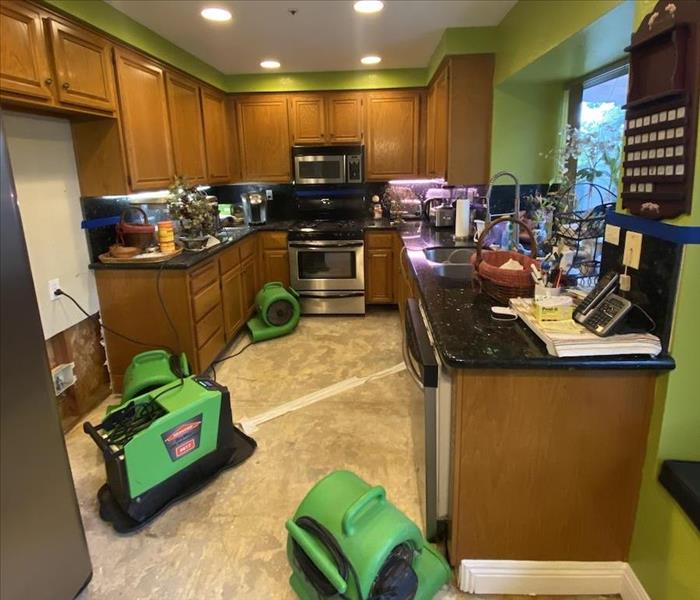 Storm damage may consume your home. SERVPRO will have your home back to preloss condition. Call now!
Need Storm Damage Cleanup in Santa Ana – Call SERVPRO
Storms cause a lot of damage, especially when high winds are combined with heavy rain in Santa Ana. Water can enter homes through broken windows and holes in roofs, soaking everything in the house or commercial building. One area that many of our clients ignore is the amount of water on concrete floors.
SERVPRO provides storm damage cleanup services to Santa Ana consumers and business clients. We respond in less than four hours with water extraction and drying equipment. We remove water and moisture from hardwood floors, carpeting, cavities, concrete floors, and your contents. We also provide board-up services for broken windows and damaged roofing.
Many clients tend to ignore water damage to concrete floors in basements and commercial buildings. Painted concrete may flake and blister and needs to be repainted. Concrete is porous and absorbs water. Water may wick up from the concrete and leave a chalk-like calcium deposit on the surface until it is thoroughly dried. This material can be brushed away, however until it is fully dry, the calcium deposits may reappear.
SERVPRO provides the following services to our clients:
Emergency water services damage repairs
Water cleanup
Water damage restoration
Call SERVPRO of Santa Ana South | Santa Ana North for storm damage cleanup in Santa Ana and surrounding areas. We can help 24/7. Call (714) 558-7772.