Can Professional Flood Damage Cleanup Save Drywall in a Santa Ana Home?
9/16/2021 (Permalink)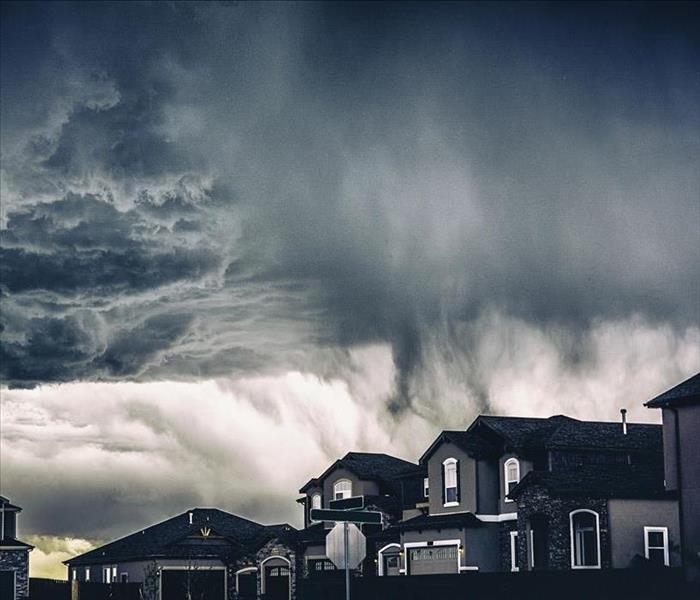 Contact SERVPRO today for assistance with storm flood damage in your Santa Ana home. We have the tools and skilled technicians you need.
SERVPRO Technicians Bring Years of Experience and Expertise to Water Damage Restoration Services in Santa Ana
Floodwater removal in a Santa Ana home may conjure up images of deep standing water; however, this type of water damage can happen in numerous scenarios. One of the most common is a broken window during a storm or mistakenly left open when the property owner is not at home. Signs of water damage to sheetrock include:
Sloughing off of layers
Buckling and warping
Wet portions falling off
A Santa Ana homeowner faced with flood damage cleanup after a window gets left open during torrential rains may notice that the drywall around the window buckles and warps rapidly. Once this process begins, the ruined portion of the drywall requires removal. SERVPRO technicians measure around the area of elevated moisture within the wall and remove only the damaged area, including removal of the insulation. This leaves the rest of the wall intact and stops any further wicking of the water.
The technicians scope around the window where the water entered to ensure that there is no seepage under the floor, wet carpet, or additional issue that requires addressing during the water restoration services.
Once the area gets dried, the technicians can offer restoration services to the homeowner. The area around the window can have new drying that gets primed and painted in the color of the homeowner's choosing. Once SERVPRO completes the job for the homeowner, the storm damage will be "Like it never even happened."
SERVPRO of Santa Ana South | SERVPRO of Santa Ana North at (714) 558-7772 stands ready to assist local Santa Ana residents with any size flood damage cleanup.