Why Is a Pack Out Recommended During Santa Ana Fire Damage Restoration?
11/8/2021 (Permalink)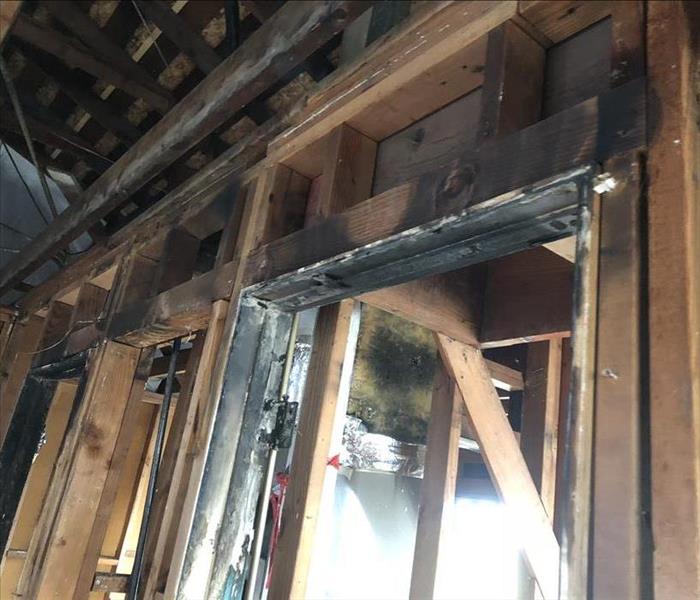 Significantly fire damaged homes in Santa Ana are viable candidates for content pack-out for cleaning and clearing area for the demolition
SERVPRO suggests moving out some or all contents to streamline structural fire and smoke remediation and to restore personal possessions in Santa Ana
A full or partial pack-out can tame the chaos during fire damage restoration in Santa Ana homes, managing your furnishings, household goods, and personal possessions. A pack-out might seem disruptive, but SERVPRO promises to make the process organized and productive through the use of our innovative Contents Claim Inventory Service (CCIS).
Dedicated SERVPRO crews manage and inventory a pack out using a combination of traditional lists, barcoding, and digital photography and videos. Homeowners can be confident that the contents of their fire-ravaged home get the attention needed to bring them back to the function and appearance enjoyed before the emergency. Rather than becoming one more set of obstacles preventing efficient house fire clean-up, your property is evaluated, organized, processed, restored, and secured. At the same time, other SERVPRO crews are free to complete water and fire damage restorations inside your dwelling.
Because we can document the condition of each item and assign specially trained technicians to mitigate and remediate smoke and soot damage, claims for SERVPRO fire and smoke damage restoration and cleanup are more straightforward to document. If our team cannot restore some items, we can show how our best practices did not result in the outcomes needed proving that insurance should pay to replace some of your possessions.
What Kinds of Specialized Smoke Damage and Fire Restoration Interventions are Available at SERVPRO Production Facilities?
SERVPRO production facility technicians have the use of tools and equipment such as:
Freeze drying equipment for papers and pictures waterlogged during firefighting efforts
Immersion and ultrasonic tubs to soak and dislodge deeply embedded soot on non-porous items
Industrial laundry facilities for clothing and decor
Containment areas for enhanced cleaning, drying, and deodorizing and the equipment to perform these tasks
Climate controlled storage
Check out the pack-out opportunities possible from SERVPRO of Santa Ana South | SERVPRO of Santa Ana North during fire damage restoration. Reach us round the clock, 365 days a year at (714) 558-7772.