SERVPRO Can Help You Breathe Again After Fire Damage
9/11/2022 (Permalink)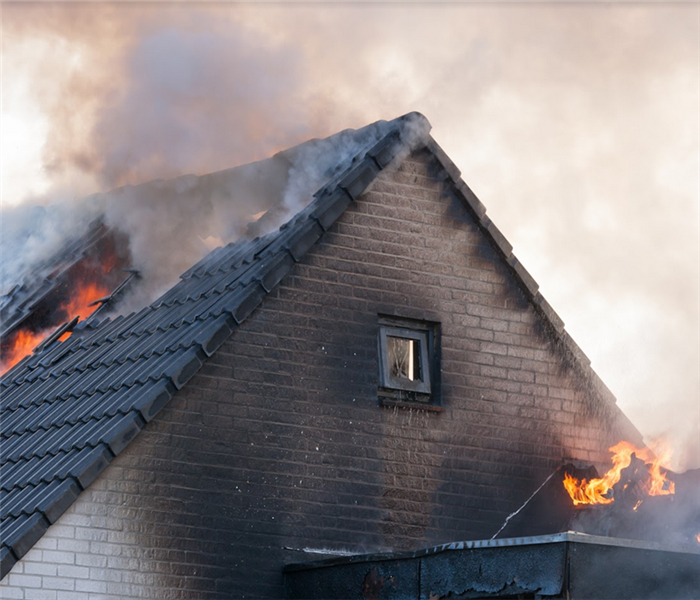 Dealing with fire damage in your home can certainly cause stress. Contact SERVPRO for equipment and technicians to handle the situation.
Restoring the Air in Your Home After a Fire in Santa Ana
Homeowners in Santa Ana can face a challenge in deciding what to do after a fire affects their home. Aside from the immediate safety concerns, it can be hard to tell just how extensive the damage is and what the proper restoration steps are. Smoke and soot residue is evident, but the risks associated with poor indoor air quality are less tangible. Until you reach out to a reputable professional service to remediate it, you may be putting your health at risk by breathing polluted air.
When fire damage to your home in Santa Ana affects the structure and integrity of your belongings, call us at SERVPRO to enlist the help of our professional team. Our technicians hold an Institute of Inspection Cleaning and Restoration Certification (IICRC) and can adequately assess the damage associated with the fire event. As we move forward, we establish an action plan to clean every surface of your home as well as improve the air quality. By recognizing the chemical composition and characteristics of each material that has burned, we can address any lingering impurities in your home.
Our SERVPRO team has at its disposal a wide variety of equipment used in the industry to remove odors and improve the air in your home. For example, we may bring in a hydroxyl generator to chemically alter air particles. We may also bring a commercial grade ozone generator to help purify your house and remove any foul smells. HEPA (High-Efficiency Particulate Air) filters all work to reduce particles and debris in the air, leaving it cleaner and reducing lingering odors. Regardless of the method we employ, our technicians take safety precautions to protect all parties involved during the use of any of our air purifiers.
We are well aware of the daunting task ahead for any homeowner that suffers from fire damage. At SERVPRO of Santa Ana South, we are ready to help. Call us at (714) 558-7772 and let us leave your home, "Like it never even happened."