Water Damage Restoration of Commercial Properties in Santa Ana
11/13/2022 (Permalink)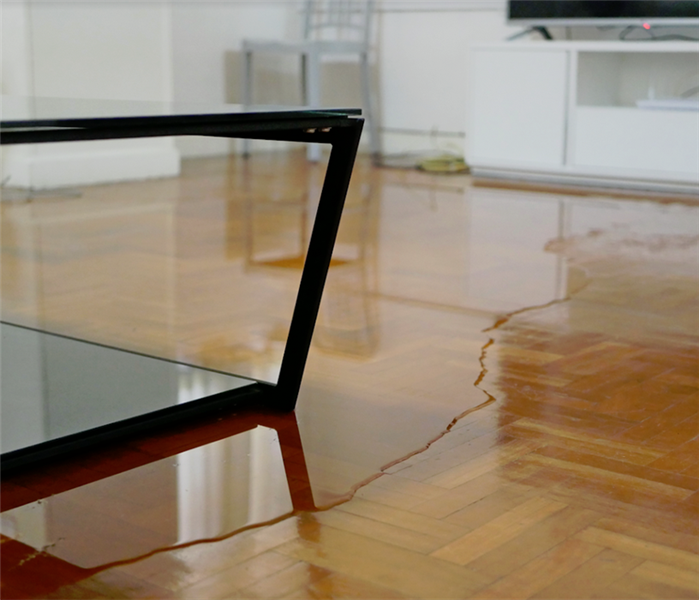 Regardless of how the water damage in your commercial setting occurred, team SERVPRO offer drying and water removal services. Call our team today.
Making a Rapid Recovery after a Water Damage Event
A tiny opening in your Santa Ana business's roof or a leaky sprinkler can have everyone walking in a few inches of water. You need a rapid response from a professional restoration service to protect your building from water damage.
SERVPRO's specialists make it all "Like it never even happened." We know that water damage in Santa Ana destroys a building's structure, but it can also disrupt normal routines, shrinking profits, and create slip-and-fall issues. Studies have shown that a fast response can significantly increase a business' successful recovery.

Many businesses permanently close after a disaster. SERVPRO knows how to guide companies through the entire restoration process. SERVPRO's role in helping businesses faced with water damage includes the following:
Extraction of standing water, followed by controlled drying,
Protection of equipment and inventory,
Preliminary odor control,
Refurbishing of furniture and other textiles, and
Rebuilding the interior.
Removing the water and re-establishing dry conditions must happen in a way that prevents over-drying, as well. A lack of humidity can create fine cracks in wood paneling, increased static electricity, and other issues.
Preventing additional damage to your business' equipment and its inventory keeps losses from accumulating. If necessary, our IICRC-certified technicians can provide temporary warehousing services, including packing and creating a list of everything. Doing so helps locate anything you need before we return these items to your business.
Controlling the odors left behind by water-soaked floors and walls can require several applications and methods. We always discuss the most practical situations, as every situation is different.
Cleaning the upholstery covering your waiting room chairs or removing stains in carpeting from dampened furniture legs reduces total restoration costs significantly, as these items require a considerable investment.
Removing water-soaked drywall and other wet materials assists us in drying and makes it easier to reinstall new materials. Whenever possible, we opt to restore materials instead of replacing them.
Calling SERVPRO of Santa Ana South | SERVPRO of Santa Ana North at (714) 558-7772 is the first step in preventing long-term problems when water damage makes a mess of your business.