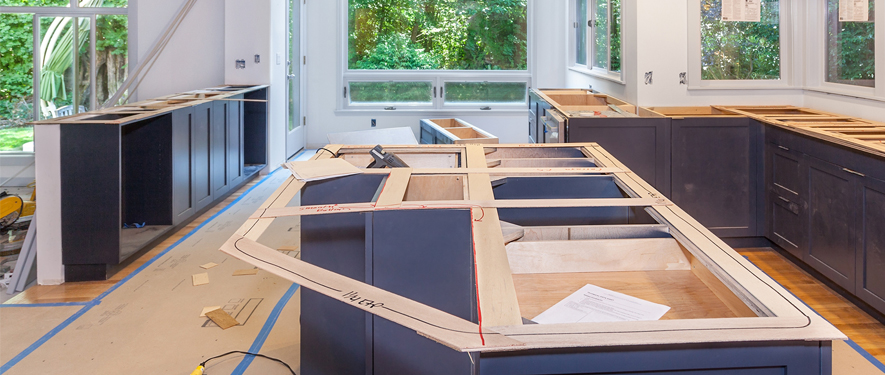 Construction Services, Building and Remodeling Services
Our building services department offers a wide range of potential approaches to suit the needs of your home or business after an emergency has taken place. From controlled demolition and flood cuts to reconstruction and repairs that can follow situations like flooding, fire loss, and mold, having qualified contractors on our team can accommodate our customers with a cost-effective, comprehensive approach to their restoration needs. As part of our rapid response team servicing Santa Ana and surrounding areas like Irvine and Fountain Valley, they can also provide emergency board up and tarping action after storm damage.
The in-house contractors that share our facility were all hand-picked by our owner, Tom Puorro. Many have specialties in different niches of construction from electrical to plumbing, with many years of experience in the building trades. Our goal is to repeatedly provide our customers with a seamless transition between phases of restoration and recovery. Moreover, with contracting professionals we provide, we can ensure that this phase begins right away and is less costly than finding a suitable contractor on your own. We take the hassle out of rebuilding damages in your property with a "one-stop" shopping approach.
Board Up
Carpet Repair and Installation
Document Drying
Dry Cleaning
Drywall Installation
Drywall Removal
Electrical
Electronics Restoration
Fine Art Restoration
Furniture Restoration
General Contracting
Hardwood Floor Repair
HVAC Services
Linoleum Floor Repair
Marble Floor Repair
Move Out
Painting
Plumbing
Portable Power
Roof Tarp
Roofing Services
Scalable Resources
Temporary Fencing
Temporary Warehouse Space
Tile Floor Repair
Tree Removal