Did You Know That SERVPRO Uses Advanced Tools and Services in Bow When Remediating Fire Damage?
3/6/2019 (Permalink)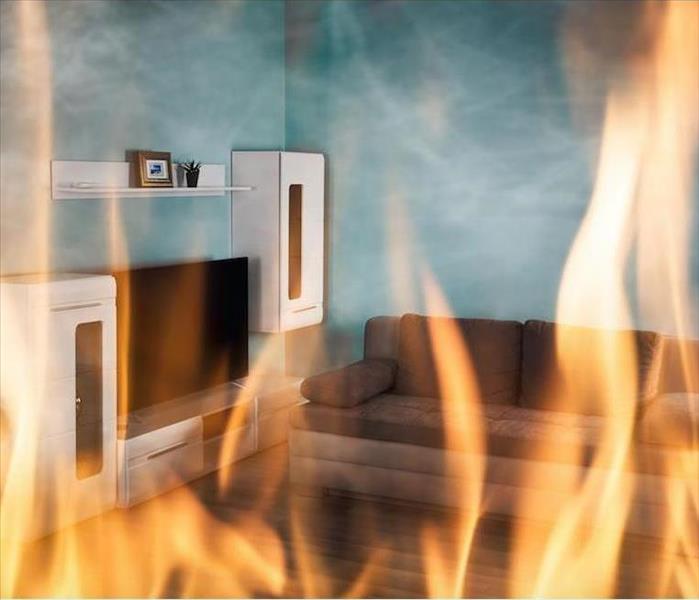 Just as soon as the firefighters leave, place a call to SERVPRO for an assessment and remediation services. We are standing by to take your call.
Why SERVPRO Helps Save More Items Through Cleanup after Fire Damage in Santa Ana
If a fire razes your home, you are likely to face many uncertainties like whether you can save the items affected by the blaze and whether the home can be occupied within a reasonable period. Even the small fires involving a faulty electrical appliance or kitchen stove can cause widespread damages all over the property making it uninhabitable. If a professional restorer does the cleanup, it is possible to save many items and make your Santa Ana home livable within a reasonable period.
One of the factors that determine the outcome when restoring fire damage in Santa Ana is the evaluation done. Without proper evaluation, some steps that should be carried out immediately may be delayed worsening the level of damages. The evaluation also helps determine what contents can be saved so that they can be the focal point. Our SERVPRO technicians classify items as salvageable, unsalvageable and questionable. We remove the unsalvageable ones for disposal then focus on cleaning the salvageable ones on site while the questionable ones are cleaned offsite where we can give them more attention.
A good approach when facing widespread damages is to move out items from the property to ease the process of cleanup and rebuilding of areas gutted by the fire. Move outs also protect the contents in the house from secondary damages that might happen during the restoration process. Our SERVPRO technicians use an electronic CCIS, Content Claim Inventory Service, when packing items for the move out. With this, we are able to classify items room by room reducing chances of loss.
Apart from the contents, fire also affects building materials used in fixtures such as cabinets in the affected areas. Such damage can occur through heat action, scorching by flames, and deposit of smoke residues. Restorative cleaning can help save such items instead of tearing them down and throwing them away. Our SERVPRO technicians use advanced cleaning approaches such as soda blasting which strips away the charred surfaces leaving the surface clean. Since the process utilizes sodium bicarbonate, it also deodorizes the affected areas.
To reduce the stresses of restoring your fire-damaged home call SERVPRO of Santa Ana South. You can reach us at (714) 558-7772 any time.
Click here for more information on Santa Ana.