Does Your Santa Ana Home Need Mold Remediation?
1/7/2023 (Permalink)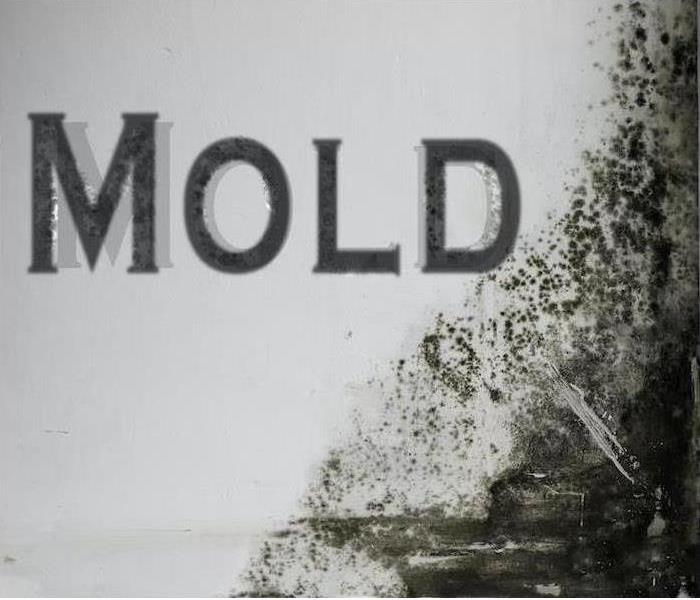 From mold inspection to mold remediation and final walkthrough, Santa Ana property owners rely on SERVPRO
SERVPRO Mitigates Mold Damage in Santa Ana Properties
Unlike water or fire damage in a South Santa Ana property, mold damage does not happen suddenly in most cases. The infestation usually sets up slowly and silently and then suddenly gets discovered. One of the few ways it happens quickly is when temperatures are high enough to sustain colony growth. The house has highly elevated interior humidity levels, such as after a flooding incident where cleanup did not begin quickly. Moisture is a great conducive agent for mold proliferation.
Safety and saving as much of the structure and contents as possible during mold damage remediation in Santa Ana homes is a commitment SERVPRO brings to every mitigation. The first action of the technicians is to confirm the presence of mold growth and set up containment to halt the potential for any further spread of airborne spores throughout the property.
Common Areas in the Home Mold Damage Occurs
Anywhere there can be moisture or elevated humidity within a property, the potential for mold damage exists. Some of the most common reasons for mold infestations that SERVPRO technicians deal with regularly include:
Poor ventilation creates an ideal environment for airborne spore germination, particularly in crawlspaces, attics, and exhaust fan ducts
Plumbing issues such as slow leaks
Leaks in roofing or around windows and doors
These scenarios can sustain mold growth within a structure, and the problem will continue to grow and spread until it is stopped. SERVPRO technicians remove all traces of the mold colonies and perform proactive applications to inhibit the return.
Signs of Mold Damage Within a Home
There are several tell-tale signs that homeowners cannot dismiss for long that hint at a need for mold remediation. A damp, musty odor that never goes away is how mold frequently gets found when no visible signs are seen. Another is staining appearing on sheetrock. In areas in the home where elevated humidity is common, mold colonies can spread rapidly on anything consumable such as:
Sheetrock
Wood
Paper products
Locating Mold Within the Home
SERVPRO technicians use various types of equipment to identify the potential scale of the mold infestation without the need to open walls or lift flooring. They use both probes and infrared cameras regularly to pinpoint areas where high moisture conditions exist, and these areas are likely to harbor mold growth as well.
Treatment and Abatement Techniques
The technicians bring down the interior humidity levels to unsustainable levels for continued colony existence and then remove the dried matter from surfaces. The SERVPRO AMRT technicians use hand removal methods, or for stubborn stuck-on residues or large-scale cleanup, they rely on different abatement methods such as soda blasting or ice blasting. All of these methods work to remove stubborn dried mold without marring surfaces. In some cases, we can tear out mold-infested assemblies and building materials, apply antimicrobial products, and build back these affected areas.
SERVPRO of Santa Ana South | SERVPRO of Santa Ana North at (714) 558-7772 brings years of experience and professionalism to every South Santa Ana mold remediation service.