What Are Common Types of Water Damage in Santa Ana Properties?
1/7/2023 (Permalink)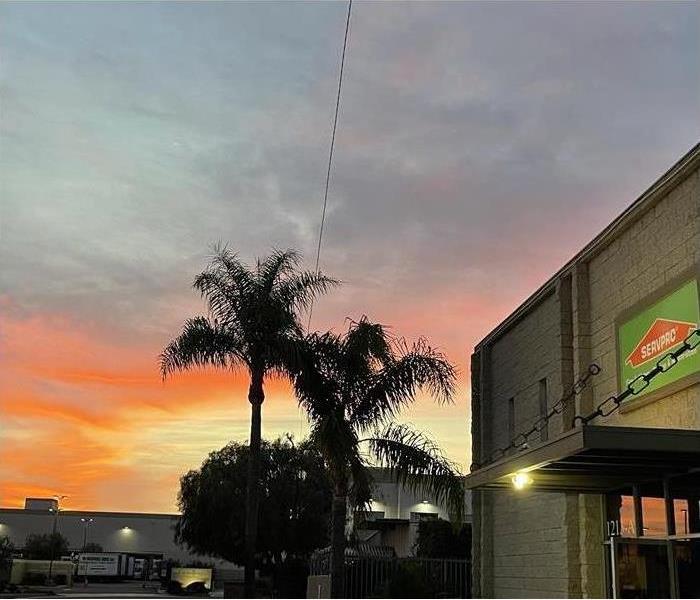 Need help with water damage restoration in Santa Ana? SERVPRO is the place to go, "Like it never even happened."
SERVPRO Brings Knowledge, Compassion, and Professionalism to Every Santa Ana Water Restoration Service
Non-weather water damage claims are the most common cause for homeowner insurance claims, followed closely by weather-related issues. South Santa Ana property owners should know the early warning signs of different types of water damage and what to do about it.
The cost of water damage in a Santa Ana property can range from hundreds to thousands of dollars depending on a few factors, such as
The type of water in the home
How much of the structure and contents received the effects
The time elapsed between the water damage event and the cleanup efforts
SERVPRO has put together an overview of the various types of incidents that should get professional water remediation for the best outcome.
Common Reasons for Water Damage
There are numerous possibilities for an incident requiring water mitigation to occur, such as appliance malfunctions, toilet backups, pipe bursts, broken hoses in washing machines and dishwashers, and supply line breaks. External water intrusion can come from foundation cracks or hydrostatic pressure, heavy rains, and leaky roofs. A mere trickle of water from a broken pipe can lead to costly repairs due to structural damages to walls, floors, and ceilings.
Categories of Water Have an Effect on the Outcome
The type of water in the home can determine the water damage restoration services needed. SERVPRO uses the same categorization recommended by the IICRC (Institute of Inspection, Cleaning and Restoration Certification). The three main types are as follows:
Category 1 is clean water and poses no threat to humans or pets, and usually is found with supply line breaks and sink overflows.
Category 2 water is also designated as gray water. This type of water is likely contaminated with microorganisms. SERVPRO sees this type of water with seepage and discharges from washing machines and dishwashers.
Category 3 is also called black water and is the most serious type of water damage The water is unsanitary and has the potential to contain bacteria, pathogens, and other harmful elements. SERVPRO safely mitigates this type of water during restoration services due to sewage backups, stream overflows and standing water over 48 hours old.
SERVPRO Techs Classify Water Damage During the Restoration Service
Water damage can also be classified according to drying time and physical damage. When assessing the damage and repair options, the class can make a difference. Much like Category 1 water, a Class 1 rating is also the least harmful. Class 2 usually means a large number of repairs may be needed to restore the home. Class 3 usually implies that the structure is saturated and will require extensive extraction, drying, and possibly controlled demolition. Class 4 is the most serious designation and usually means walls, floors, and other elements are greatly affected.
SERVPRO of Santa Ana South | SERVPRO of Santa Ana North at (714) 558-7772 brings years of experience and professional equipment to South Santa Ana water damage restoration services.